YOUR KIDS WILL NEVER WANT TO GROW UP!
1. BRIGHTEN UP THE WALLS
Nothing says a children's playroom like the color of the walls. Bright colors can go a long way in making the space exciting and open for everyone! Play around with bold blues or light greens. For a modern look, stick with more neutral tones. Suit the color to your kid's personality. No matter what colors you pick, getting your kids to help design their playroom can be a fun activity for the family!
2, EASY STORAGE = EASY CLEANUP
Incorporate storage units with labels to create a room that is tidy and easy to tidy. In doing so, you can ensure that everything has its place and that your kids know where those places are. There are many options available to help you organize the playroom. Cubbies with cloth baskets are a lightweight and safe option for little ones, or you can opt for wide drawers with labels on each.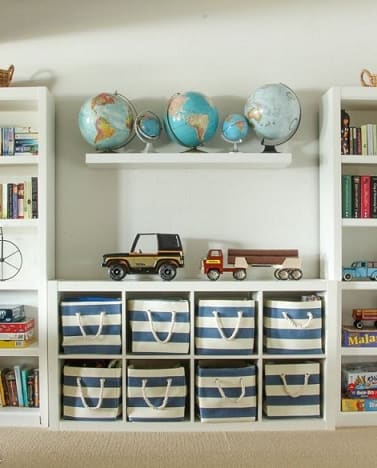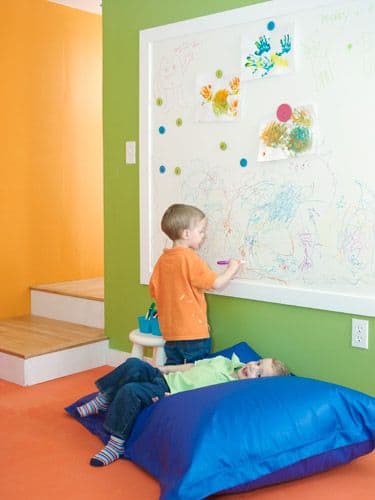 3. WHITEBOARD WALL
Dedicating an entire playroom wall for a whiteboard adds a creative element to the space. Whiteboards have an over chalkboards. The biggest difference between a whiteboard wall and a chalkboard wall is the overall cleanup. Whiteboards are easier to erase, and markers don't leave dusty chalk residue all over the floor. Whiteboards are also more economical as markers don't run out as fast as chalk. Buy a magnetic whiteboard so your kids can play with colorful, educational number and letter magnets. Truly a bang for your buck!
4. FORTS! FORTS! FORTS!
Say goodbye to the notorious pillow forts and just build your kid a fort from the get-go! Get creative with different themes, like castles, pirate ships, or treehouses. Let their imaginations run free with a cool space to play in!
5. CRAFT TABLES
Open up your child's mind with a fully stocked craft table in the playroom. Fill it with paints, crayons, pencils, paper, yarn, clay — whatever feeds their inventive minds. Build a showcase where you can display their masterpieces. Encourage their inner artists!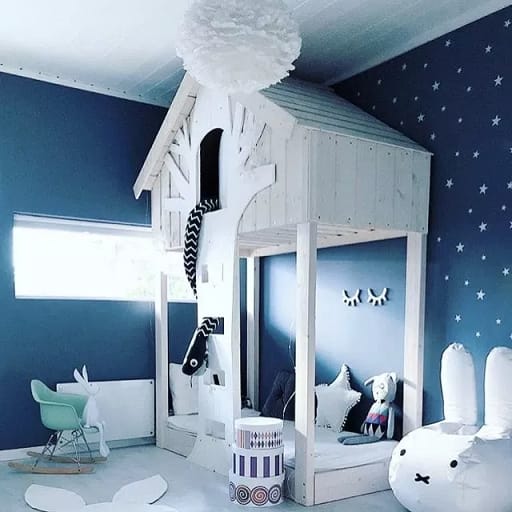 6. CREATE A STAGE
For those kids who love to perform and are ready to be the next American Idol, a DIY stage can fit perfectly in the playroom. This set of provides detailed steps on how to build a stage made for a star!
7. READING CORNERS
No playroom is complete without a cozy reading corner. Create a snug space for your kids to relax in with their favorite books. A comfortable and inviting nook is the perfect spot for your children to escape with a good book while improving their reading levels.​​​​​​​

For more tips and tricks on how to make your home more family-friendly, check out our . If you're looking to buy or sell a piece of Bethlehem or Allentown real estate,
contact us
 today. It would be our pleasure to help guide you through the process.