From fabulous florals, to quirky kids' prints, the options for experimenting with pops of color and patterns are endless with peel and stick wallpaper.

​​​​​​​Nothing says home makeover quite like changing up the walls—but nothing seems more stressful than repainting or wallpapering your home. It's a big commitment and one that can cost you time, money, and labor. Enter peel-and-stick wallpaper—one of the greatest innovations in home decor, and the answer to all of your problems. Or at least the ones related to quick and convenient interior design solutions. Easy to apply, adjust, and eventually remove, temporary wallpaper is the perfect way to update and personalize your living space without the commitment. Get creative and jazz up your space—read on for some of the coolest places and prints for your peel-and-stick fix.
1. ETSY

On Etsy, you can support independent artists and score unique temporary wallpapers, so it's a win-win.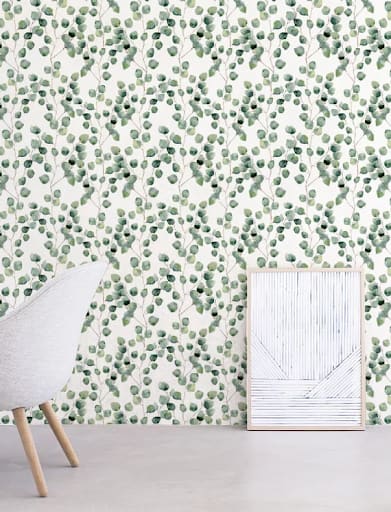 Let your home feel fresher than ever with this trendy eucalyptus print.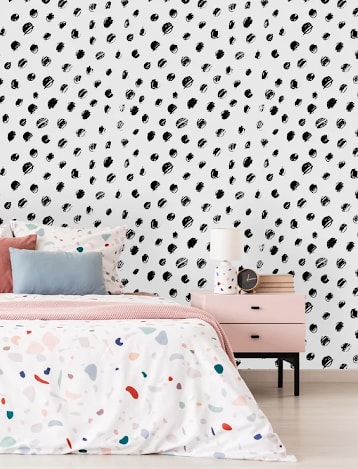 Chic black spots make a minimal room a bit more playful.
2. CHASING PAPER
The selection of chic, modern temporary wallpaper is guaranteed to enchant you—from geometric designs to kid-friendly feels.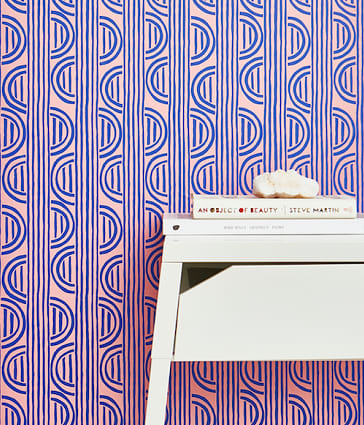 Spice up your space with this hand-illustrated geometric print.
Kiddos can unleash their wild sides with this animal print peel-and-stick wallpaper.
3. URBAN OUTFITTERS
Urban Outfitters might not be the first place that comes to mind when you think home décor, but their line is changing the game with a hipster-friendly collection of stick-on wallpapers.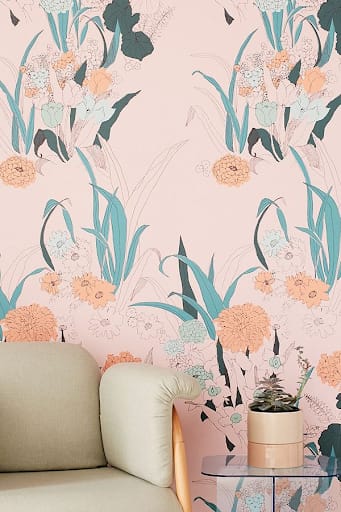 It's hard to not feel cozy when surrounded by this blush-toned floral wallpaper.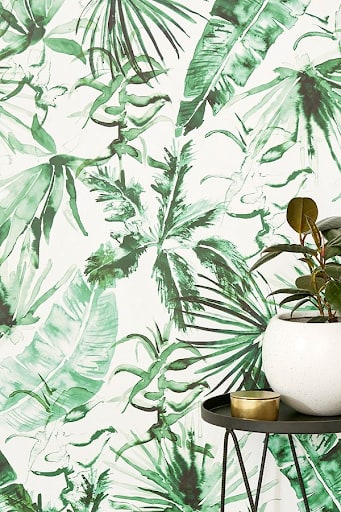 Go ahead and make yourself a mai tai, because you'll feel forever on vacation with this tropical print.
4. TARGET
Target hits the bullseye with these vibrant temporary wallpapers.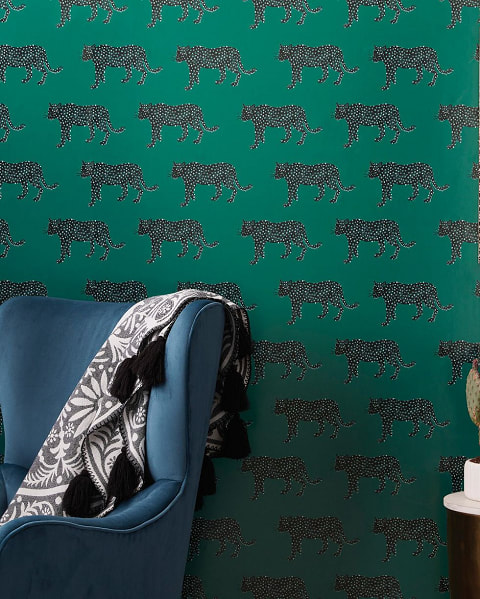 You were already thinking of getting panther-patterned wallpaper, right? Maybe not, but this jewel-toned panther print screams wild and unique.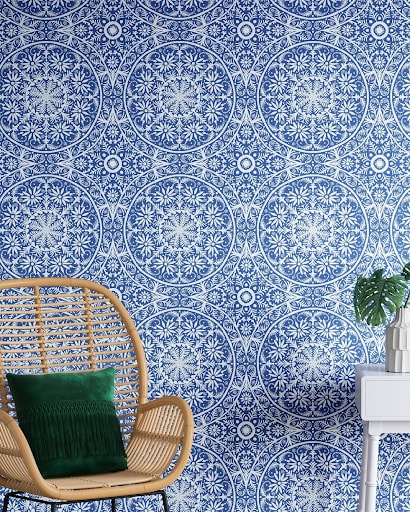 Tired of not living in a Moroccan villa by the beach? Target has you covered—or at least your walls—with this wallpaper that will transport you.
5. SWAG PAPER
Turn your swag on with a funky variety of wallpapers, from vintage map murals to the stylish and gender-neutral kids collection.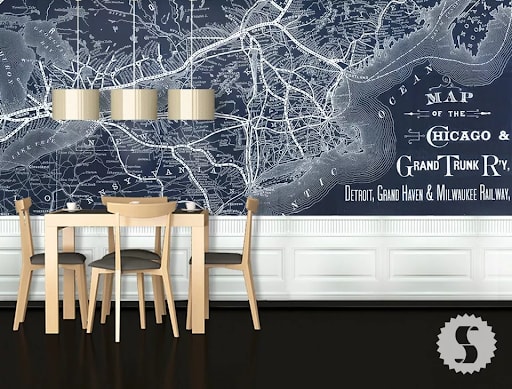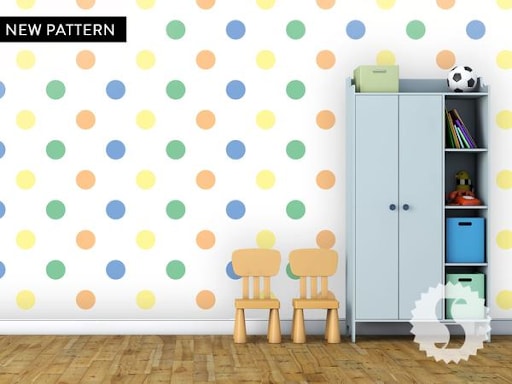 Whimsical colors and designs create the perfect gumdrop backdrop to inspire kids to use their imaginations.
6. BLIK
These absolutely eye-catching designs are sure to brighten your day and freshen up your space.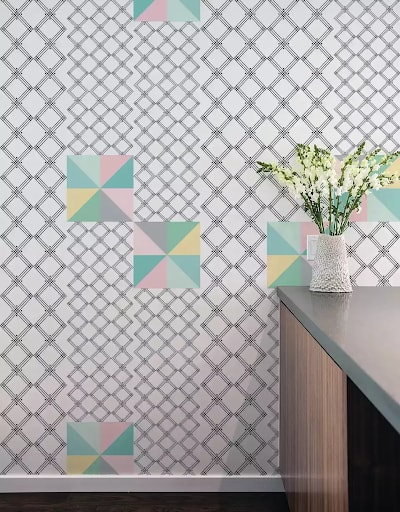 ​​​​​​​Bring a burst of pattern into your home or office to create the perfect simple statement wall.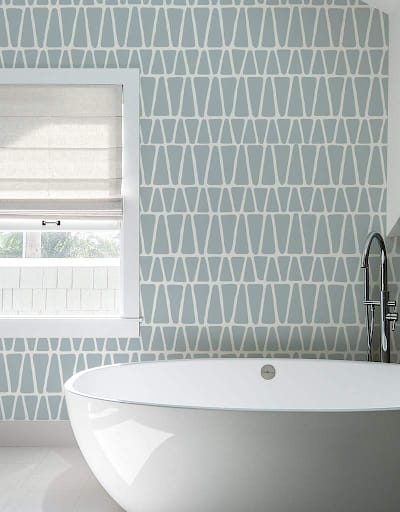 Take your space to new heights with the delicate Alps pattern.